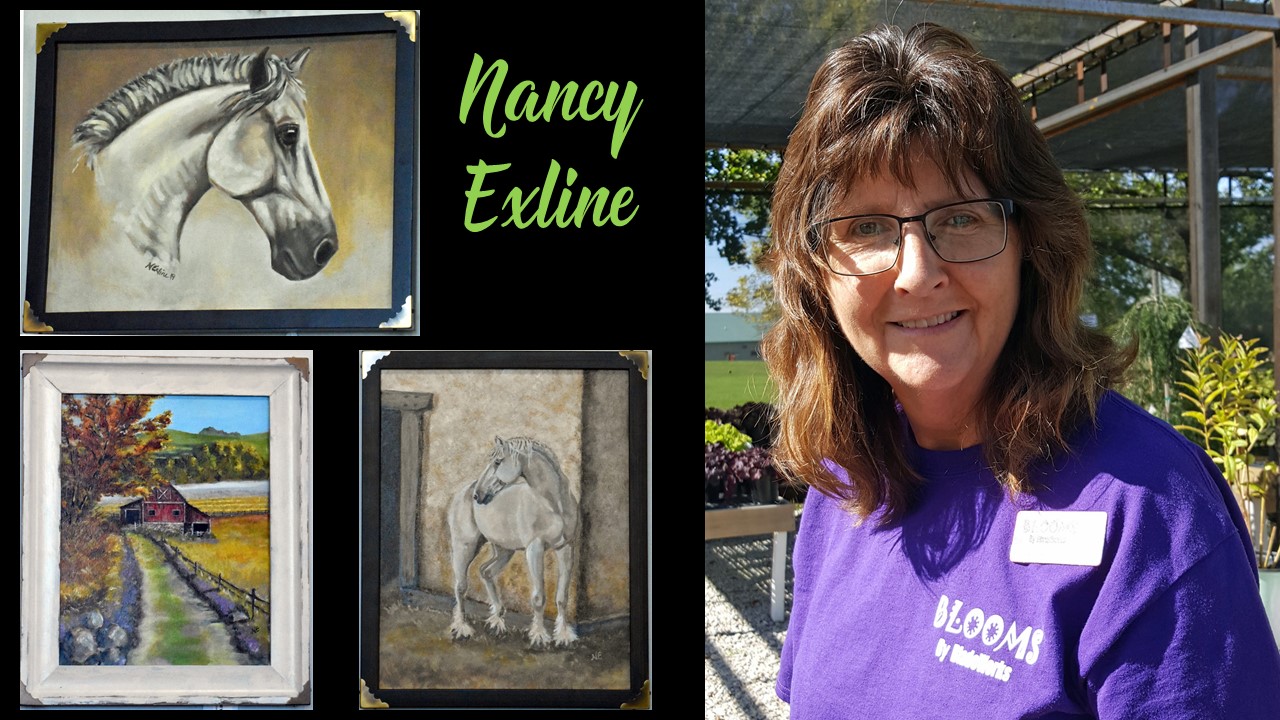 BLOOMS is very proud to introduce you to one of our original staff - Nancy E. Nancy has incredible plant knowledge, but little did we know that Nancy also has a gift when it comes to painting farm scenes and horses. Check out some of the artwork she has for sale at BLOOMS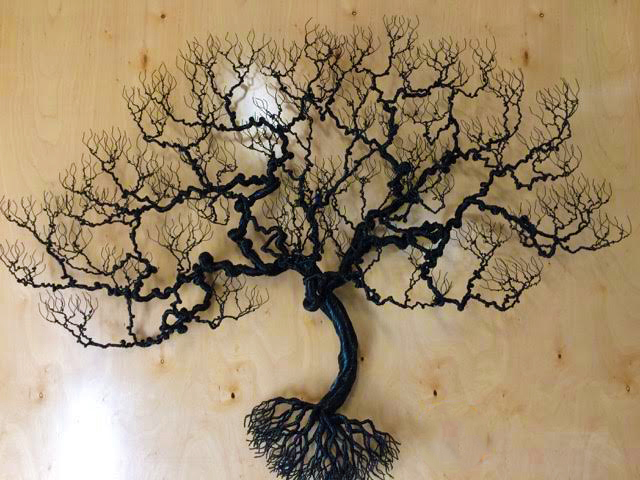 Product looks incredible in real life - so much more detail than the photos show.
We are SO EXCITED to be one of four permanent galleries featuring SPALTED WOOD GALLERY.
Doug Adams creates incredibly distinctive handmade wooden and wire artwork and gifts. His goal is to enhance your home with beauty from pieces mostly functional that reflect nature. He puts things together to accentuate the odd or different knot or grain pattern in the wood. "Nature is the artist, we display and bring it to you." Everything created is one of a kind, given the uniqueness of nature.

Doug has his own custom furniture making business in Fairfield, Iowa. He also taught the Fine Furniture and Woodworking to students to keep the woodcrafting artform alive. Once retired, Doug focuses his attention on his love of the less functional works of art - sculptures or inlaid mosaic wood.
Here are some of his incredible artwork pieces: