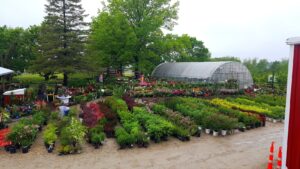 Our COURTYARD is filled with an ever-changing selection of annuals, perennials and vegetables. We have an extensive selection of shrubs, roses, trees and evergreens located throughout the property.  Also check out our fruits, berries, succulents, native plants, vines, ground covers and ornamental grasses.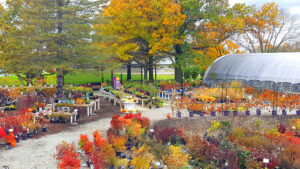 Want to grow organic? We can help you do it!
Some of the benefits of plant materials:
All plants provide improved air quality by filtering pollutants from the air we breathe while providing oxygen we need to survive.
Plant materials help reduce storm water runoff which helps reduce erosion and water pollution as well as reducing the effects of flooding.
Plant materials brighten your gardens and landscaping. Gardening is excellent therapy.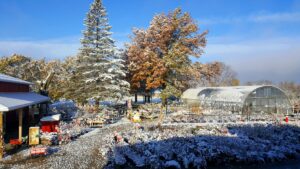 We recommend Bonide's Root & Grow Root Stimulator & Plant Starter Solution every time you plant trees, shrubs, roses, annuals and perennials to stimulate early root formation and stronger root development. Root Stimulator reduces transplant shock and promotes greener, more vigorous plants. It is easy to mix: 3 ½ tablespoons per gallon of water for flowers, shrubs and trees.